1LDK+JK Ikinari Doukyo? Micchaku!? Hatsu Ecchi!!? The Animation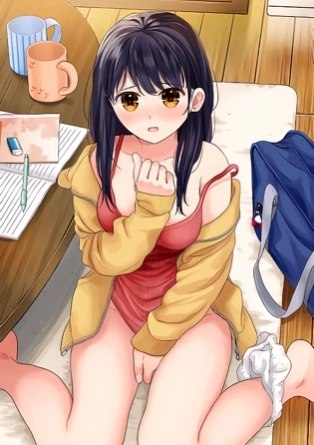 ᅠ
Author: vampire2196 | Date: 12-08-2023, 20:25
Add my list
DESCR
IPTION:
Hentai 1LDK+JK Ikinari Doukyo? Micchaku!? Hatsu Ecchi!!? The Animation
Akane Misaki has decided to start living alone. She feels a sense of discomfort due to the abundance of her belongings in her small room, but she thinks it's because of the small space and starts to unpack her clothes. After a while, the door opens, and an unfamiliar man appears. The man's name is Ken Hazama; according to the landlord, due to a contract mistake, they ended up in the same room. The next vacancy is a week later, so until then, Akane and Hazama will have to share the room.

Although it's an unfavorable situation for Akane, the first day passes without significant issues, and they welcome the night. As it turns out, the two of them have to share one futon to sleep. Akane, facing an unusual situation, has trouble falling asleep. The alluring voice coming from the next room is unmistakably that of someone having an intimate moment, even inexperienced Akane realizes this. As she continues to listen to the voice, Akane's hand, despite Hazama sleeping next to her, reaches her own lower body.
This hentai consists of:
1 parts

1LDK+JK Ikinari Doukyo? Micchaku!? Hatsu Ecchi!!? The Animation
Watch hentai 1LDK+JK Ikinari Doukyo? Micchaku!? Hatsu Ecchi!!? The Animation